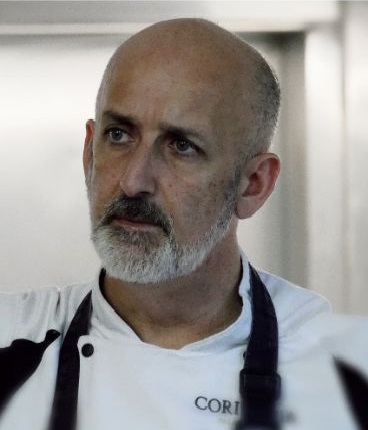 Stefan Hogan
Chief Judge
Career path
I started in 1987 in a small restaurant and moved to a large hotel in Malta. I then moved to the UK and worked in high end properties participating in several competitions. I have been with Corinthia Hotels since 1993 and have worked in major cities in Europe and Africa working on hotel opening projects, restaurant design and concepts, menu and recipe planning.
Becoming a chef
I think I was always drawn to the kitchen from a very young age. I loved the process of the cooking and learning techniques, but I remember that the ultimate trill is the finished product and making it look as visually appealing as possible.
Achievements
Various medals in competitions in Malta, The United Kingdom & in Europe.
Feel about the YCO
The event is a massive chance for these young chefs to network with likeminded people from across the globe, a chance to network and forge new friendships and culinary possibilities. They should feel truly privileged to be participating as the opportunities on offer are endless.
Feel about coming as a judge to the YCO
I always look forward to this trip as it is an amazing opportunity to contribute to an event that has such a feel-good effect on all the young chefs. It is an occasion to asses young talent from across the globe and play a part in helping them become better chefs by giving them feedback and encouraging them to compete and learn new skills.
Sustainability
I feel there need to be a stronger push to instil values that we must genuinely respect all ingredients. As chefs we are ethically and morally obliged to ensure that the energy used to produce, cultivate and deliver ingredients is not wasted and squandered. Sustainability means creating a deeper understanding of what goes into producing each ingredient in every dish and respecting the work and energy that it takes to deliver them to your kitchen.
A real chef must have a strong commitment towards achieving a sustainable cuisine whereby he takes an interest in where the ingredients come from and how can he get the best out of them. Only by fully being in tune to nature and your surroundings can you create a menu that is true to the ethos of sustainability.
We are always looking at ways to reduce the amount of foods that are placed in the wate bin. A great initiative by our pastry chef is that most of our fruit off cuts and citrus peel is turned into jams and marmalades and is placed as part of our breakfast offering.
Stefan Hogan
Executive Head Chef
Corinthia Palace Hotel & Spa